We are here to create a safe environment for single Muslims to seek their life-partner.
Muslim Matrimonial is run by a dedicated team of professional in various industries such as travel and consulting. We are the architects of a digital door-way to a vast network of qualified members who are serious and dedicated to connect with a potential soulmate.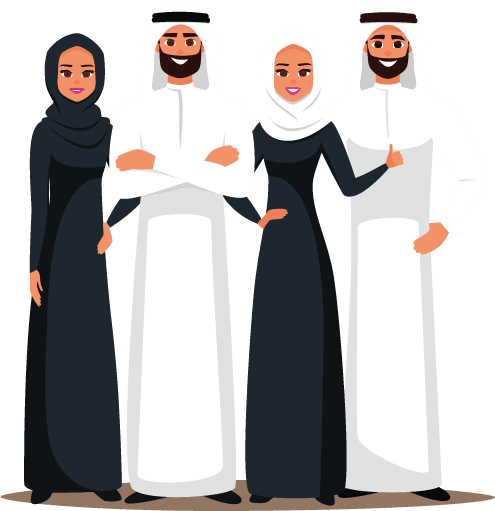 One of our highest priorities are making sure we have satisfied customers and that is why we have a 7/7 support team ready for you in case you have any questions related to Muslim Matrimonial and our many services!
"Such a great platform, I found the husband I dreamed of as a little girl"
"Thank you Muslim Matrimonial for helping us find each-other!"
"Hiring a Match-Maker made me feel comfortable about the process"
"I can't believe 'downloading an app' would lead me straight to my soulmate!"


Led by an all-star roster of Matrimonial Consultants that know exactly what it takes to help you find someone to share your deen.
Yasmeena Menon |
Founder & CEO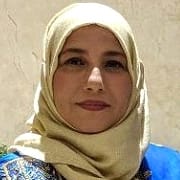 Yasmeena holds a degree in Social Studies and an MBA with many years of experience in the corporate world where she has worked in management positions in multinational organizations.

She has also has been lecturer in and management studies specializing in Marketing. She is also an entrepreneur, certified trainer and a life coach.

She has worked extensively with the community and understands the needs of the people, young and old. She has been responsible to initiate and organize many programs beneficial for the community.

She works closely with the community leaders, Imams and the local Mosques for various social causes and has been awarded numerous times for her efforts.
Sameer Menon |
Vice President Operations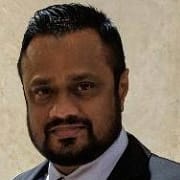 Sameer is a revert to Islam and has been studying Islam under various International scholars.

He continues to pursue his Masters in Islamic studies.

He is also a Katheeb and he conducts workshops on comparative religion and Dawah. He is also a certified trainer in individual development and a life coach.

He is equipped with extensive years of Client Service Management experience with several multinational organizations.

He is extremely passionate and enjoys working with people and bringing new positive changes in their lives.
Our team of consultants support your needs on one by one basis
Sobia Farrukh
Team Manager

Sobia manages a team of consultants who works under her guidance and Supervision. She currently lives in London, Ontario with her husband and four children. She holds a bachelors degree in Science and was a teacher for over 10 years.
Sobia has an outgoing personality, is an avid reader, and very intuitive, which allows her to understand people and where they are coming from.
She wishes to give back to the Muslim Community by making the marriage process easier for families and individuals, paying special attention to helping them clearly identify what they are looking for.
Ayesha Shahbaz
Matrimonial Consultant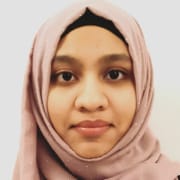 Born and raised in Saudi Arabia. Her parents belong to Hyderabad, India. She has been living in Dubai, UAE from the past 6 years. She has an MBA in Finance. She is also pursuing her Islamic Studies at the Al Huda online Institute Hyderabad. She is also the Coordinator for the Virtual Meetup programme organized by the organization. She has been instrumental in behind the scenes work for the Virtual events. Her dedication, passion, efficiency and enthusiasm has made her an asset of the company.
Saba Baseer
Matrimonial Consultant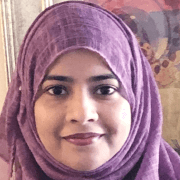 Saba holds a Master's degree in Food and Nutrition Sciences. She moved to Canada more than 15 years ago and has been associated with the field of education for several years.
She is a 'People person". Her calm and easy going nature makes people comfortable in her company. Saba is passionate about helping individuals in the Muslim community complete their deen by helping them find their better half and start their beautiful journey together.
Bushra Rahman
Matrimonial Consultant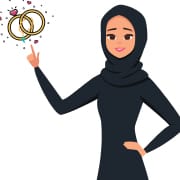 Bushra currently lives in Bruce County, Ontario. She has a graduate degree in Literature. She enjoys baking, making new friends and acquiring new skills.
She has joined Muslim Matrimonial as a consultant because she wishes to help people find a suitable match for themselves and she strongly believes that she can help them find their perfect partner..
Sitwat Kidwai Matrimonial Consultant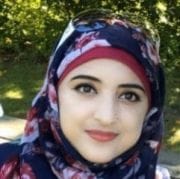 Sitwat immigrated to Canada along with her husband in 2004 and have been blessed with two wonderful kids. She holds a Masters degree in English Literature and a PG Diploma in Travel & Tourism - an industry she thrived working in for a couple of years. As a matrimonial consultant, she brings people's skills to the table with the ability to relate to others, listen actively and communicate effectively, show empathy when required and the ability to be supportive and motivate others through counselling. It's her way of giving back to the community.
Samia Mukhtar Matrimonial Consultant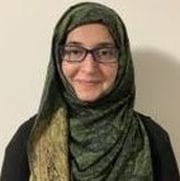 Samia holds a Bachler's degree in Child Psychology and currently resides in Calgary, Alberta. She has been an active participant in her local community and the wider Muslim community of Calgary since 2013 through her work with her local Masjid and various non-profit organizations.

Samia has helped several young Muslims in these communities find appropriate matches over the past ten years and is thrilled to continue that work with Muslim Matrimonial.
Do you have what it takes to be a Professional Matrimonial Consultant?
Fill out our easy application form and a team member will get in touch with you!